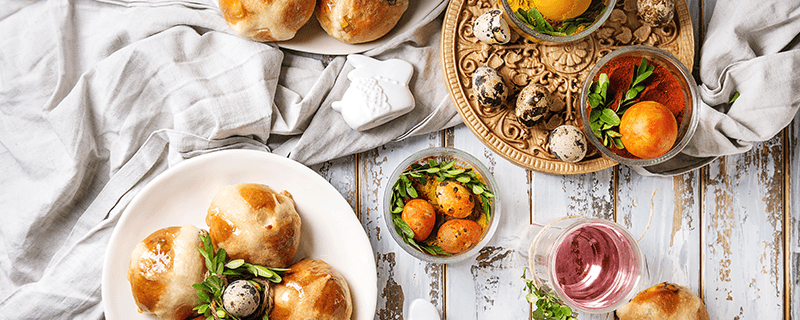 We love the Easter long weekend: a time to cherish family and friends, and feast like never before! While we take a break from chocolate eggs and hot cross buns, we look to the Mediterranean for inspiration for our Easter spread. Here's what we'll be enjoying on our table!
1. Barbequed Sardines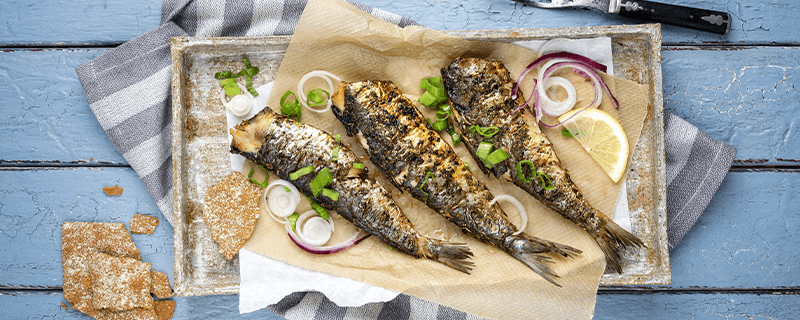 It's tradition to enjoy fish over the long weekend, so we're giving the tradition a bit of a twist with deliciously barbequed sardines.  These rich, tender fish are frequently caught off the Mediterranean coast and enjoyed in Spain, Greece, Portugal, Italy and Morocco. For a classic Australian touch, season with salt, pepper and fresh lemon, and pop them on the barbeque for a smokey flavoured flesh and crispy charred skin.
2. Leg of Lamb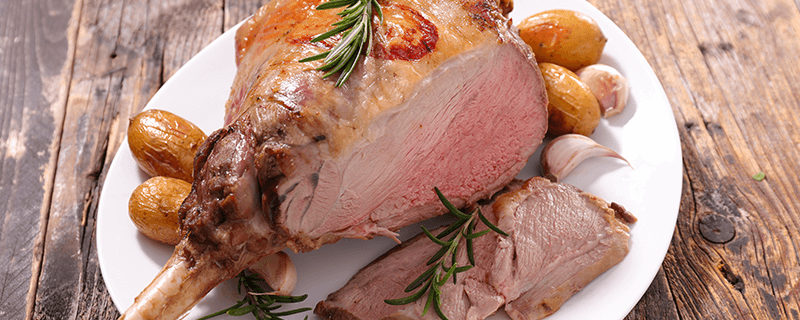 As the northern hemisphere celebrates Easter over Spring, roast lamb has become a staple on all Easter tables. We've adopted this tradition, enjoying succulent, seasoned roast lamb leg across the country. Let the oils from the fat and skin flavour your meat by roasting slowly and carefully, removing from the oven while still blushed in the centre (keeping in mind it will continue to cook as it rests!). Just like your delicious lamb, your guests will be left blushing in delight!
3. Spanakopita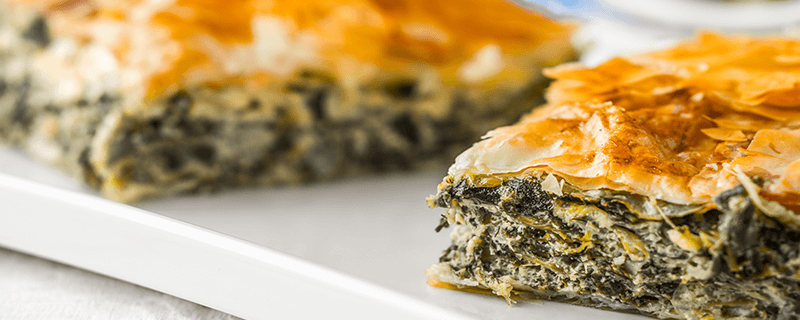 This greek pastry makes the perfect entree or side to any meal: its light, crisp, filo exterior and soft, forest green interior perfectly complement rich proteins like lamb. Plus, spanakopita makes for a surefire hit amongst vegetarians around the table!
4. Grilled Artichokes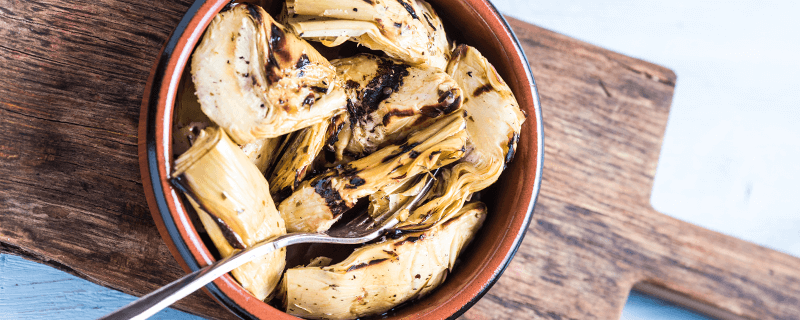 With their unique structure and fragrant flavours, artichokes make a divine addition to any Easter spread! Native to the Mediterranean region, artichokes are sure to add beauty, elegance and undeniable flavour to your meal. Artichokes can be a little finicky to prepare, so we have a sneaky shortcut: pick up a can of Always Fresh artichoke hearts, marinate in your favourite oil-based dressing and grill for those enticing char marks. Enjoy!
5. Tsoureki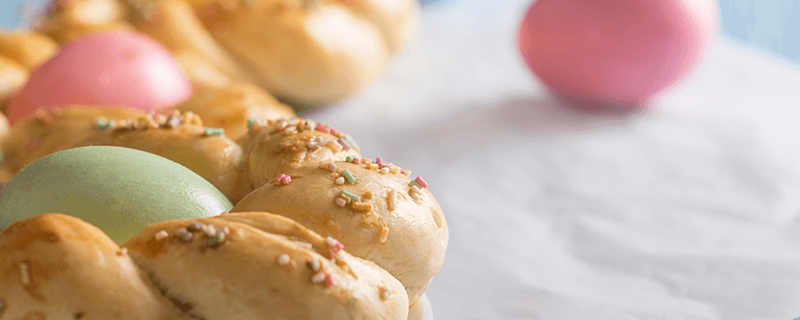 Come Easter (or Greek Easter, for those who celebrate), a Greek household is incomplete without Tsoureki, a soft, brioche-like braided bread, most commonly featuring mahlepi, an aromatic spice ground from the seeds of the European cherry, Prunus mahaleb. Braided and adorned with a traditionally red egg, Tsoureki is often baked in bulk, and gifted to family and friends for the festive season. (We tend to pick it up from our local Greek bakery!)