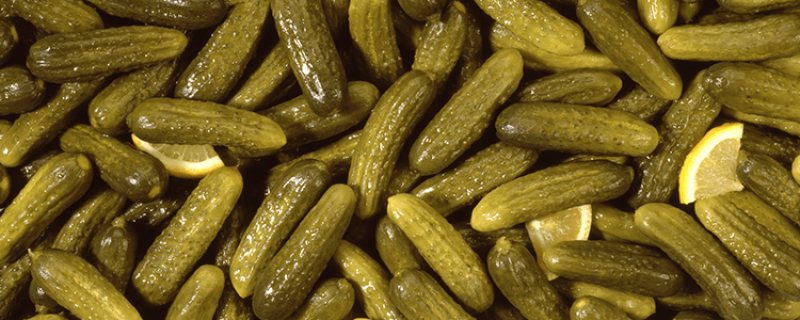 Pickles (in their deliciously varied ways) have been enjoyed by hundreds of different cultures for thousands of years, wriggling their way into a multitude of delicious dishes and delicacies! We've collated just a handful of some of our favourite ways to enjoy these sweet, salty, vinegary, crunchy treats (and we must say, some of them are a little cheeky!). Read on for your dose of pickled goodness, and don't forget to let us know your favourite way to enjoy them via our Facebook page!
1. Potato Salad

Almost every culture has their version of a potato salad, and whichever variant you like to go for, it's always sure to be a crowd favourite! Add a signature tang to your next potato salad with finely chopped pickles (dill is our go-to!)
2. Burgers

No burger is complete without the fresh burst of flavour and crunch that comes from crisp, sliced pickles! The acidity of the cucumbers complements the richness of the beef patty for perfectly balanced, feel-good flavour.
3. Bloody Marys

There's something so unique about the strictly savoury flavour of a Bloody Mary – boozed up and ready to kick off your weekend with a bang! We like to go over the top with our garnish, pairing tangy baby cucumbers with salty olive, sweet tomato, refreshing celery, and even fresh shrimp if we're going the extra mile!
4. Olivye Salad

This delicious Russian salad is the ultimate side to any barbecue and can be whipped up any time, anywhere. Combine finely cubed potato, pickles, carrots, boiled egg, ham, and peas with mayo, plus some chopped parsley or dill for seasoning, and you're set!
5. Whiskey Pickleback

While Pickleback shots are definitely the cheekiest way to enjoy pickles, it also means you get the most bang for you buck, putting its flavour-infused, electrolyte-buzzed liquid to use! The best part? It couldn't be more simple! Just chase a shot of whiskey with a shot of pickle brine.
6. Reuben Sandwich

What could be more classic (or delicious) than a traditional Reuben at lunch? Cut through rich corned beef, oozing cheese and fresh rye with the zest of a crisp pickle – a must have in this famous sandwich.