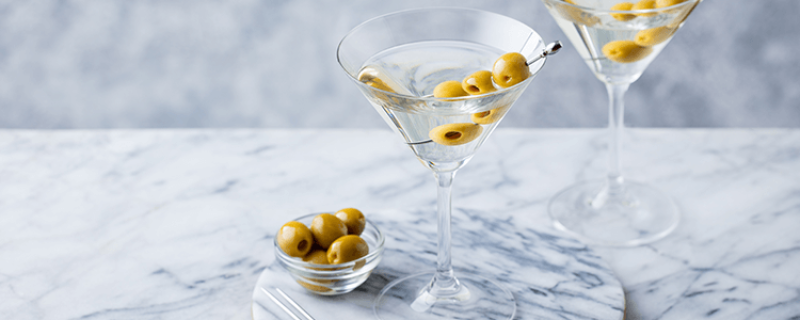 Martinis are a classic cocktail with a very divided reception: you either love them or hate them! Naturally we have a soft spot for this olive-embellished classic, so read on to share our secrets in choosing your perfect martini olive.
When selecting an olive variety for your martini, make sure to follow this simple checklist:
Pitted or stuffed.

Preserved in brine, not oil.

Firm.

Green.

On the smaller side.

If you're feeling a little experimental – or just love your olives – opt for a dirty martini: finished with a small amount of olive juice or brine.

Our go-to picks? For a traditional gin or vodka martini our Always Fresh Pimento Stuffed Olives are a must – for a tangy twist our Anchovy Stuffed Olives are sure to provide a flavour sensation.

What's your favourite way to enjoy a martini? We'd love to find out! Head to our Facebook to join the conversation.