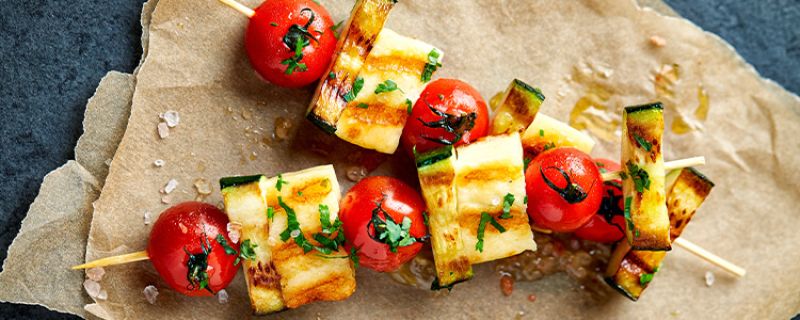 The new year calls for some new recipes! Whether you're impressing guests, feeding the family or treating yourself, we've compiled a list of tasty and simple dishes to try creating this year!
1. Spinach Lasagna

Lasagna is a family classic, and for good reason (it's delicious). This spinachy twist is a great way to serve up a healthy dose of greens layered between tender pasta and a delectable béchamel sauce. We're getting hungry just thinking about it.
2. Stuffed sweet potatoes

We like to think of the humble baked sweet potato as a blank canvas waiting for some creative culinary inventions. You can very easily create something spectacular with feta, herbs, olives and sun-dried tomatoes!
3. Red wine risotto

Risotto is always a winner in our book and we'll be the first to admit that it's one of our favourites made with a classic white wine sauce base. We also love to try something new though, so swapping the white wine for a splash of red is something you simply have to try!
4. Meatball flat breads

Try something new with your favourite meatball recipe this year and turn them into delicious flat breads. Add cucumber, tomatoes, herbs and tzatziki and you're on to an instant winner!
5. Baked Camembert

Cheese lovers, this one is for you! Baked camembert goes a long way and it's also really easy to make. We suggest giving it your own creative flair by adding your favourite herbs and nuts. This chorizo, pine nut and rosemary creation is a particularly wonderful combination.
6. Falafel burgers

Burgers make the perfect mid-week meal and this year we recommend you try creating the patties with falafel mix. Add a little hummus and your favourite salads for a tasty dinner!
7. Shakshuka

This baked egg dish is packed with flavour and tomatoey goodness! Whether you're eating it for breakfast, brunch, lunch or dinner, it's a simple and tasty creation that you should definitely try.
8. Tabbouleh salad

Fresh parsley has to be one of the most aromatic and delicious ingredients, so it's no surprise we hold a special spot on our menu for this classic salad! Whether it's a side at your next dinner party or a fresh and healthy lunch, this salad is one to add to your personal repertoire!
9. Halloumi Kebabs

Halloumi cheese, tomatoes and zucchini grilled to perfection… Need we say more?
What dishes have you been making recently? We'd love to hear what the latest craze is in your kitchen. Let us know by heading to our Facebook page.