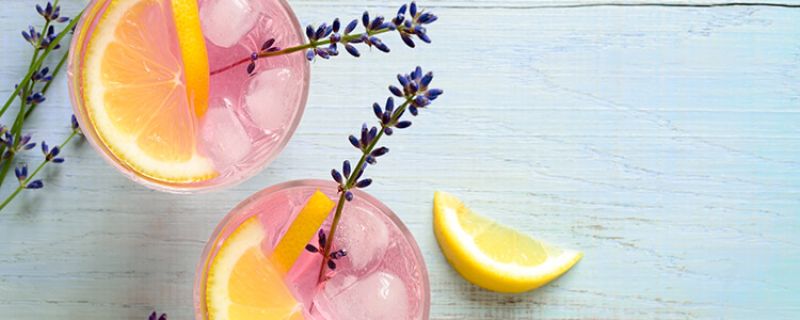 It's almost time to bid farewell to 2017 and welcome what's to come in 2018. This occasion of course calls for the perfect celebratory drinks. We've compiled a list of some New Year's Eve drink ideas to liven up your party and give you something special to "cheers" with when it hits midnight!
1. Frosé

This summery delight is the perfect way to keep things nice and cool at your party this New Year's Eve. If you're yet to try it, this drink takes rosé (already a marvellous drink in its own right) and turns it into a frozen masterpiece.
2. Moscow Mules

There is something so satisfying about sipping on a Moscow Mule served in a shiny copper mug. They say you'll spend the next year how you celebrate New Year's Eve so if that means sipping on one of our favourite cocktails, we're definitely ok with it!
3. Aperol Spritz

We're calling it, this classic Italian aperitif is the drink of this summer! A sip has the ability to take our senses all the way to the shores of Lake Como in Italy. Did we mention it's also the perfect accompaniment to an antipasto platter?
4. Bellini

Make sure your New Year's Eve is just peachy with a classic Bellini. It's summery, light, fun and also super simple to create at home!
5. Mojitos

Obviously the mojito is an absolute classic and a crowd-pleaser, so we're all for serving up this delicious beverage! We love adding something a little bit different to the mix to really make it our own, like some fresh and tart blueberries.
6. Homemade lemonade

Wow your guests of all ages with a homemade lemonade infused with lavender. The younger party-goers will feel a little fancy and spoilt with a classy concoction, while the adults can spike and sip!
7. Rossini

Sparkling wine and strawberries are a match made in heaven so it only makes sense that this cocktail is one of our party favourites. It's a great way to enjoy a celebratory sparkling to welcome the New Year!
8. Pisco Sour

This simple yet famous cocktail combines lemon juice, egg white, pisco and simple syrup to create a party perfect drink! It's summery, fresh and a sure-fire hit with your guests.
9. The French 75

New Year's Eve calls for some champagne, this time mixed with gin, lemon juice and simple syrup for a fresh and delicious cocktail. Cheers to sipping this in style!
What's your favourite New Year's Eve drink to enjoy? Join us on Facebook to let us know and tell us how you'll be celebrating.