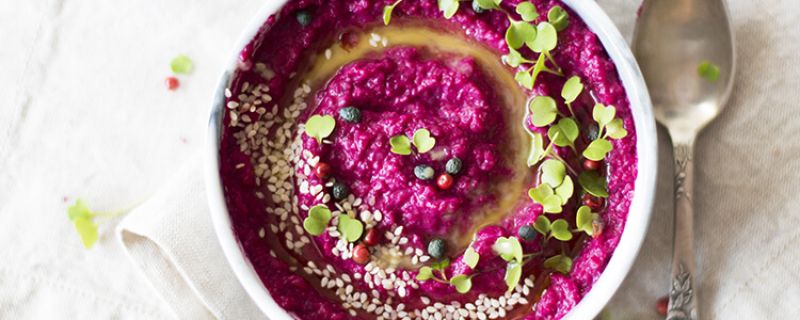 The festive season is just around the corner and that means it's time to entertain! With a box of our delicious biscuit range you're ready at a moment's notice to throw something delicious together! We've listed some of our favourite biscuit pairings below to get you ready for every occasion.
1. Grissini Wrapped in Prosciutto

This Italian classic is always a favourite! Combining soft and salty prosciutto with our crispy and delicious Grissini, it looks great on the table and is the perfect warm up for the main course ahead!
2. Crustini with Salmon

Crustini make the perfect bite-sized hors d'oeuvres. One of our favourite ways to dress them is with delicious smoked salmon. Pair with some cream cheese, herbs and pesto and you're onto a winner without all the effort! We'd forgive your guests for thinking they walked into a 5-star restaurant instead of your get-together!
3. Ancient Grains Crispy Thins with Beetroot Hommus

Our new Ancient Grains Crispy Thins may be delicious straight from the box but come party time, they're particularly great for dipping! We love serving up a bright and tasty beetroot hommus that compliments the flavour and crispiness of the biscuits seamlessly!
4. Pettini and Cheese

Is it really a party without some cheese on the table? We're not sure on that one but what we do know is that our flaky Pettini Biscuits are the perfect pair for your cheese platter! Whether you're serving up Pecorino, Brie or Gouda, they're there to do the heavy lifting (to your mouth).
5. Aged Cheese Bites next to Charcuterie

A show-tippling charcuterie selection is the perfect way to bring the flavours of the Mediterranean to your party! We can't think of a better accompaniment than our yummy Aged Cheese Bites. These butter bites of perfection have a light, crispy texture and a lot of flavour so they're definitely a match for your favourite salamis and hams.
6. Mini Toasts with Goats Cheese

Got surprise guests already knocking at your door? This delicious combination is the solution for you! All you need is a bag of Mini-toasts, a tub of goats cheese and a pesto of your choice! You'll look like you were planning for days!
7. Crispini and Avocado

Show off your best avocado dip recipe with a healthy serving of our Crispini biscuits. They're thin, crispy and also gluten free so every guest can enjoy them. We wouldn't be surprised if the whole box is gone in the blink of an eye!
Are Always Fresh biscuits a guest at your parties? We'd love to hear how you like to enjoy them. Head to Facebook to join the convo.