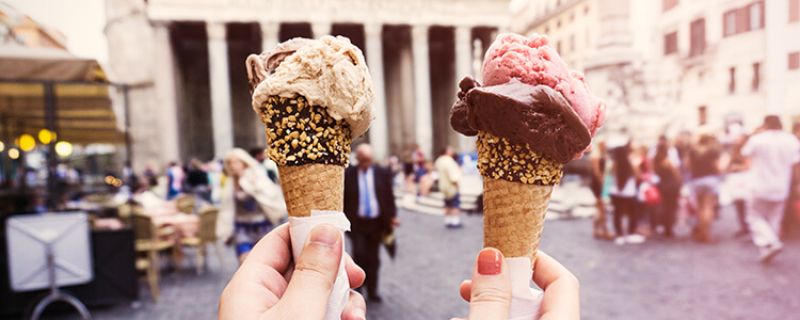 Truth be told, we're pretty fond of spring in general, but it's a particularly special time to travel to the Mediterranean. As we enjoy spring in the Southern Hemisphere, it's the perfect time to start thinking about a European spring adventure next year. Here are some of our favourite reasons to soak up this magical season somewhere along the coast of the magnificent Mediterranean.
1. The fresh blooms

Picture colourful flowers everywhere you look – that's spring in the Mediterranean. Climbing walls, filling fields and sprouting on balconies, it seems there are blooms everywhere you look in this stunning region. We just can't get enough!
2. The warm climate

Located in the south of Europe, the Mediterranean enjoys a blissfully mild climate that's perfect for a spring visit. As the days grow longer in the lead up to summer there is plenty of sunlight to go around and you're sure to feel more comfortable out and about than you would on a hot summer's day.
3. Our favourite foods are in season

Spring brings some of our absolute favourite fruits and vegetables into season, meaning a world of seasonal culinary delights awaits. One of our favourite spring vegetables is the humble artichoke, which we think is delicious every way you serve it!
4. Gelato and a stroll

We'd never say no to gelato no matter the weather but spring is the perfect time to take your cone for a stroll around the city. It's warm enough to crave a sweet cool treat but not so hot you'll risk having it stream down your hand before you can enjoy it!
5. Hanging out like a local

Because spring doesn't bring quite as many tourists to the Mediterranean region as summer, there is a more relaxed vibe enjoyed throughout the region. Take your time to wander the streets, sit at a cafe and soak it all up like a local!
Are you dreaming of a spring adventure? Let us know where you're dreaming of going by joining the conversation on our Facebook page.