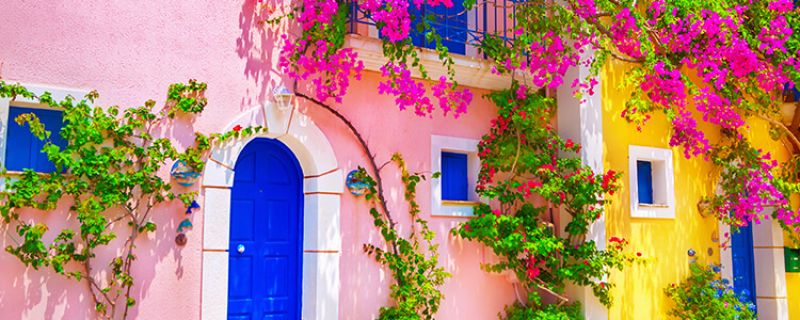 As the end of winter rolls around our wanderlust is kicking into overdrive. We've created a list of breathtaking places we'd rather be here, so you can join us on our imaginary journey around the warm and summery Mediterranean.
1. Soaking it all up in Tuscany

Hands up if you too would like to be spending the day soaking in the natural thermal baths of Tuscany! This daydream is so good we can hardly bear to snap back to reality!
2. Enjoying Provence one glass of wine at a time

Provence is famed for its stunning lavender fields, but did you know it's also a stellar wine region? We're thinking a glass or two would be great, followed by a frolic through the lavender! Who's with us?
3. Island bound in Istria

The Croatian coast is a must-see destination. History meets the sea and you can take off to an array of stunning Mediterranean Islands! That's definitely where we'd like to be!
4. Catching some rays by the bay in Sicily

What we wouldn't give to be lazing the day away right now on the Sicilian coast. The crystal blue water, the rocky terrain and the many amazing local cuisines we could feast on – what a dream!
5. Checking out the fresh blooms in Kefalonia

When winter gets a little dreary we can't stop our minds from wandering off someone more colourful! In this case we'd love to be wandering around the colourful streets of Kefalonia, marvelling at the amazing hues of the flowers.
6. Searching for paradise in Manorca

Paradise awaits along the stunning coasts of Manorca – all we need to do is get there! Warm Mediterranean waters, soaring cliffs and a stunning view around every corner – what more could one want in a dream destination?
7. Taking it in from above in Budva

Who can blame us for wishing we were taking in this view right now! Montenegro has it all with beautiful coast lines and cities bursting with history and culture.
8. Adventuring into the depths in Gozo

Malta's blue hole is a natural wonder, one that we'd very much like to be taking a dip in right now! Warm clear waters make this a great spot for a bit of an adventure!
9. Making memories in Melaga

Situated on Spain's southern coast, Malaga boats so many reasons to visit! Great food, amazing architecture and an idyllic beach to wind down on, we sure do wish we were here right now!
Have you been dreaming of a destination? We'd love to hear the destinations your daydreams take you to. Share your wanderlust on Facebook .