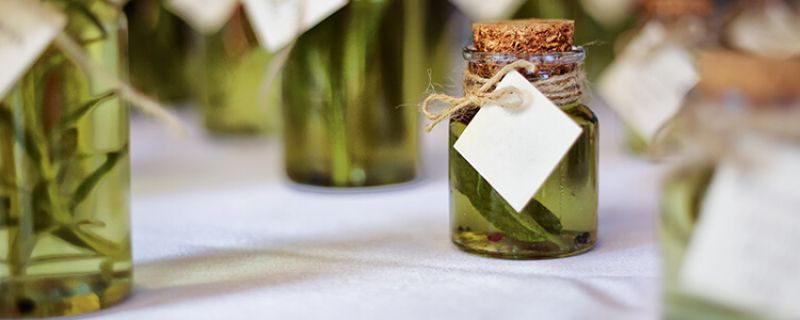 Been dreaming of a trip to the Mediterranean? Naturally, we can relate! We may not be able to help you physically reach your dream destination be it in Spain, Italy or Greece, but we've got some great ideas on how you can add a Mediterranean flavour to your next get together. That way you can share and enjoy a touch of the Mediterranean with your friends and loved ones!
1. Add a rustic feel with fresh rosemary and olive leaves

It's amazing how a few sprigs of rosemary and a few olive leaves can instantly give your soiree a Mediterranean flair. Tied to vases, part of the centrepiece or adding finishing touches to your table settings, this easy tip will take your guests on a Mediterranean journey!
2. Serve up an antipasto platter that looks as good as it tastes

We love that antipasto looks as good as it tastes so it's the ideal way to give your decor a touch of the Mediterranean while also giving your guests a taste of this delicious region! Have your antipasto all played out by the time your friends, family and loved ones arrived so they're greeted with a mesmerising spread that will make them feel like they are sitting down to a party in Italy!
3. Use colourful and unique plates reminiscent of the Mediterranean

Now's the chance to bring out your colourful and quirky Mediterranean-style plates. The more unique they are, the better. They'll have your guests asking you when you were so lucky as to purchase them all from the streets of Spain, Greece and Morocco!
4. Inject a touch of blue to remind your guests of the clear and inviting turquoise waters

A get-together in the Greek Isles is for most people, out of the question. Alas, you can bring a hint of Santorini to your home by pairing crisp whites with blue accents. Especially during winter, it's fabulous to be transported to the white houses and blue waters of this special piece of the Mediterranean!
5. Scatter some DIY infused olive oils around the room to brighten things up

For a decoration that'll also add some flavour to whatever you place on the table, try creating your own infused olive oil. Mix and match cute jars for a personal touch, fill with premium quality olive oil and add in your favourite herbs, chillis, and garlic. These also make a fantastic take home gift if you're wanting to give your guests a little something to remember your magical Mediterranean event by.
What's your tip for adding something special to every get-together? Head to Facebook to let us in on your entertaining secrets.