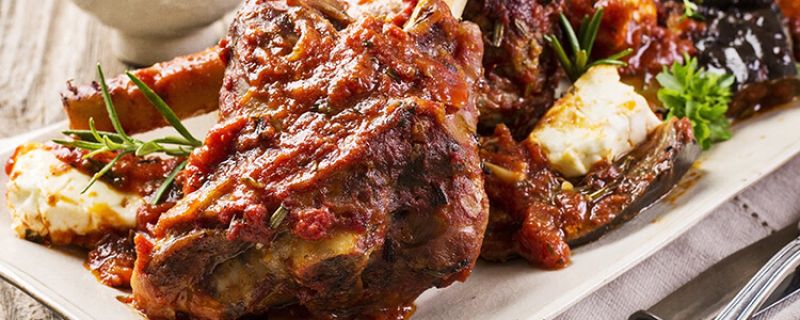 When the weather outside starts to get chilly we like to feel the warmth from the inside out with heart-warming meals! Preheat the oven and get ready to switch on the stove because we're taking our inspiration from the Mediterranean to give you some ideas to fight off the winter blues.
1. Spanish paella

We'd be happy to indulge in this flavour filled dish anytime of the year but the rich combination of flavours make it especially attractive in the cooler months! Customise your recipe with either chorizo, seafood or vegetables to suit your taste buds.
2. Spinach and ricotta cannelloni

Tender cylinders of pasta piped full of spinach and ricotta and swimming in a tomato and cream sauce – we're getting hungry just thinking about it! Pair with a glass of vino and you've got your winter remedy sorted.
3. Flaky cheese pie

Cheese and pastry – was there ever a more delicious and indulgent combination? This Greek-inspired dish is delicious and filling, making it the perfect way to forget that it's even cold outside.
4. Spicy baked eggs

Reinvigorate your winter breakfast repertoire with a spicy baked eggs dish. We like to add chorizo, feta and a generous amount of chilli to heat up the start of our day!
5. Tender lamb shanks

Roasts and winter go hand-in-hand and we can't think of anything better to serve up than melt in your mouth lamb shanks in a rich tomato sauce!
6. Hearty cassoulet

This speciality from the south of France is the winter warmer you've always dreamed of. With white beans and pork, it's likely to be your new seasonal favourite!
7. Crispy calzone

This heartwarming pocket of pizzary goodness is crispy on the outside and gooey on the inside, making it the perfect winter comfort food. With so many different possibilities for what you can pack inside, you could easily serve this up every night!
8. Steaming moussaka

Creamy, hearty and a family favourite, we can't think of possibly making it through the winter months without moussaka! It also makes the perfect main event to any winter dinner party.
9. Tangy souvlaki

This Greek favourite is definitely one of our favourites all year round, but in winter we just can't get enough! Piping hot meat served with vegetables, pita and tzatziki definitely leaves us feeling content!
10 Mushroom risotto

No matter what the weather outside, when we come home to a steamy bowl of mushroom risotto we feel warm at heart!
11. Tasty meatballs

Winter and meatballs are the perfect pair! We like to mix it up throughout the season by trying out different sauces to surprise and delight our senses.
What's on the menu at your house when winter rolls around? Head to Facebook to join the discussion and share your favourite Mediterranean-inspired winter recipes with us.