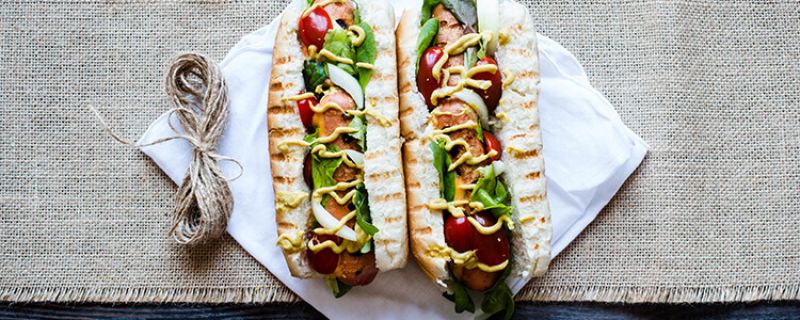 Made with the finest ingredients, our relish range is full of flavour and ready to add some Mediterranean magic to your kitchen! With 4 delicious varieties to play with, we've outlined some of our favourite ways to incorporate them into your next meal to create something memorable.
1. Burgers

Wondering how to take your burger game to the next level? Our relishes are just the thing! Whether you're smearing on a bit of Balsamic Beetroot to a lamb burger, Spicy Jalapeño onto a grilled chicken burger or Caramelised Onion onto a classic beef cheeseburger, the possibilities are endlessly delicious.
2. Wraps

Creating the perfect wrap is all about getting the wet-to-dry ratio right! A dollop of one of our relishes is an easy way to add flavour and texture to your wrap and impress the whole family!
3. Nachos

Nothing makes us happier than a big bowl of nachos to share, especially if it's covered in a generous slather of either our Spicy Tomato or Jalapeño Chill relish! Don't forget that nachos always taste better straight from the pan. We're not sure why but it's a definite fact!
4. Pizza

Try using our Spicy Tomato relish as base for a pizza with attitude! If you like a bit of spice, this is soon to become your favourite dinner hack. Our favourite recipe includes pepper strips, jalapeños and lots of gooey melted mozzarella!
5. Puff Pastries

For a simple and delicious finger food try spreading cream cheese and your relish of choice onto a sheet of puff pastry. Roll and cut into slices before baking until golden. As easy as that, you've got yourself an entree that tastes phenomenal!
6. Pita Pockets

Wondering how to use our Jalapeño Chilli relish? Put it in your pocket, of course! Your pita pocket that is. Add some fresh salad, and your protein of choice and you've got a yummy dinner perfect for easy entertaining, a family dinner or a quick meal for one!
7. Hot Dogs

It goes without saying that the best hot dogs are covered in relish! We like to use a smokey sausage, our Spicy Tomato relish, chopped onions, mustard and baby spinach. Hot diggity dog!
8. Meat Pies

There's no better way to make your next meat pie feel a little bit fancy than covering it in one of our delicious relishes! For a classic pie accompaniment try the Spicy Tomato relish, but if you're looking for something different, we recommend the Caramelised Onion relish.
9. Sandwiches

Let your bread be your canvas and your imagination your guide. Every sandwich is an opportunity to create something tasty and wonderful and you're sure to achieve greatness with our yummy relish range! Add some colour with our sweet Balsamic Beetroot or a bite of spice with the Jalapeño Chilli.
What's your favourite Always Fresh relish and how do you most like to use it? We'd love to hear. Head to Facebook to join the discussion.