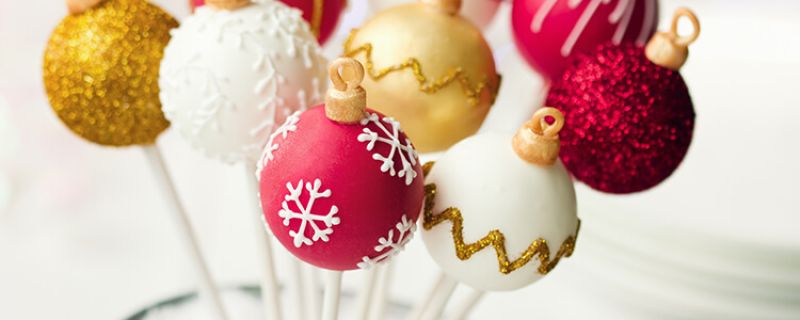 Well Always Fresh fans, Christmas is almost here and we don't know about you, but we're gearing up to throw a party to remember! From what to serve, to how to decorate, we've put together a list of tips to help you throw a party like no other.
1. Create a festive Antipasto Platter

Nothing says 'let's celebrate' like a Christmas themed platter full of your favourite antipasto, biscuits, relishes, cold cuts and cheeses! Just don't expect to have any left-overs by the end of the party!
2. Turn your plum pudding into a frozen delight

Everyone loves ice cream cake, especially in the hot Australian summer. Give your classic plum pudding recipe a modern update by creating it using ice cream!
3. Keep it interesting with a game of sneaky Secret Santa

Turn gift-giving into a game everyone can enjoy with a game of sneaky Secret Santa. Everyone brings a gift of a desired value to place under the tree. Guests draw out numbers and select their gifts in this order. When it's the following guest's turn they can choose to take any of the already opened gifts or select a new gift to unwrap. An exciting and fun way to share the fun of giving!
4. Honey glaze your ham

If you have never tried your ham glazed in sweet stick honey at Christmas time you are definitely missing out. While many hams can be purchased pre-glazed, we recommend trying it yourself by scoring the ham and glazing with a mixture of honey, butter and syrup in the oven.
5. Create a signature party cocktail

Show off your mixology talents with a Christmas themed bespoke cocktail that's available for a limited time only. Don't forget to garnish with flair to really impress your guests!
6. Send guests home with party favours

Nothing makes a party memorable like a special gift to take home. We love DIY gifts that show your guests how much thought and preparation you took to make sure they had a great time! Think jams, cookie mix jars or handmade decorations.
7. Make time for some carol karaoke

Instead of playing an ancient mix of carols in the background, we think a Christmas party calls for some Caroloke! You'll soon see that some of today's most famous pop artists have released carols that are super fun for your friends and family to have a go at singing along with!
8. Think our of the box for a unique Christmas tree

Throw the Christmas decoration rulebook out of the window, who said a Christmas tree had to be made out of branches? Some of our favourite unique Christmas trees have been constructed from books and cans!
9. Decorate with festive balloons

These days everyone loves an Instagram photo opportunity! Give your friends and family something to post about with festive balloons! Not only do they create the perfect backdrop for a wonderful party, they'll make your festivities a social media sensation! A few paper props hanging around won't go astray either. 
10. Christmas Cake Pops

Turn your decorations into edible delights with Christmas cake pops! They look great, taste even better and are surprisingly not so hard to make.
11. Set up a DIY decoration station for kids and adults alike

For kids around the world, Christmas' begins when the arts and crafts are brought out. Christmas meant creating your own Christmas decorations from pipe-cleaners, pegs and matchboxes. Bring the magic back at your party with a crafting station to create unique decorations, stockings, or even to decorate some cookies.
How do you make your Christmas party extra-special? Join the conversation on Facebook to let us in on your secrets!