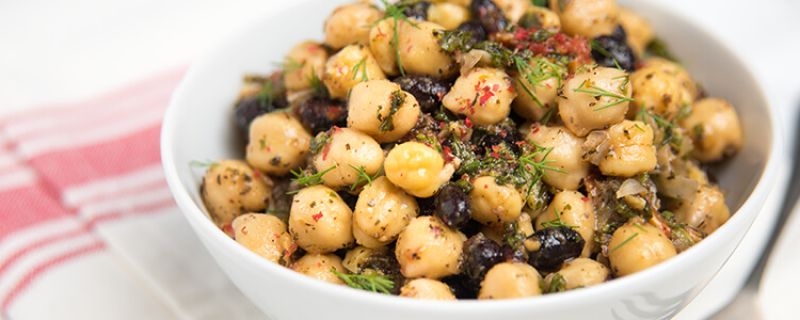 Summer is the perfect time to get inspired by the Mediterranean and create a crisp and delicious salad! Salad isn't just a side dish – we think in summer it should become the star. Whether it's for the family, a special occasion or to be enjoyed with a glass of wine, we've compiled a list of some of our absolute favourite Mediterranean salad ideas to get your culinary creativity flowing and turn it into a bowl of leafy, flavoursome goodness.
1. Greek Pasta Salad

It only makes sense to add two wonderful things, pasta and Greek salad, together to make the ultimate summer salad. This combination of olives, cucumber, tomato, feta and pasta will become a staple of your summer meal plan.
2. Nicoise Salad

Whisk your taste buds away to the French Riviera with this tangy blend of tuna, boiled eggs, tomato, olives and anchovies. We like to keep the ingredients on hand at all times so we can whip this one up in a hurry.
3. Caprese Salad

This Italian classic is based on 3 key ingredients – tomato, mozzarella and basil. For a modern twist, we like to use a basil pesto. The key to perfecting this recipe is using high-quality fresh tomatoes and a traditional buffalo mozzarella.
4. Chickpea Salad

One of the healthiest ingredients going around, chickpeas make the perfect base for your next salad. We like to mix in the flavours of the Mediterranean with fresh herbs and salty olives.
5. Mediterranean Tabouleh

While this yummy salad traditionally owes its conception to the Middle East, we love adding a Mediterranean flavour to this epic concoction of parsley, tomato, mint, bulgur and onion with some zesty olives and citrus. 
6. Pesto Potato Salad

Up your potato salad game by trading the regular egg-based dressing for a delicious pesto. This one is perfect to make ahead of time for lunches or to take to your next BBQ!
7. Artichoke Salad

Our love of artichokes is no secret, and one of the big reasons for that is how easily it gives your salad a Mediterranean flair! Add some sundried tomatoes, pine nuts and parmesan and you've got yourself a winning combination.
8. Prawn and Watermelon Salad

If you're wanting a salad to make you feel a bit fancy, a watermelon and prawn salad is just the thing! The combination of watermelon, prawns and feta is fresh, light and incredibly yummy.
9. Orzo Salad

What better way to get a taste of the Mediterranean at home than with an Orzo salad! We're big fans of adding grilled chicken, cherry tomatoes, red onion and feta to make it a meal that the whole family will love!
Join the discussion on Facebook to let us know what your favourite Mediterranean-inspired salad is!