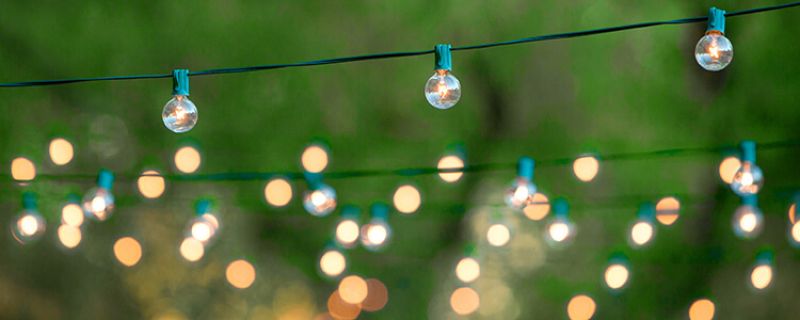 With the warmer weather rolling around, now is the time to dust off your outdoor setting and get ready to party! Any excuse for a celebration will do and we've got some ideas to make your next event truly special.
1. White Sangria

Nothing says summer like a refreshing glass of Spanish sangria! While we love the fruity original, this fresh alternative made with sparkling wine is absolutely perfect for sunshine and good times! Create a big pitcher with schnapps, cognac, sugar and sparkling wine and then get creative with which fruits and garnishes you add to create a colourful and tasty beverage. Make sure you make enough though, as this is bound to be a big hit with your guests!
2. DIY Salads

Looking for a way to accomodate the different tastes of all your guests? We know just the thing! Instead of creating pre-mixed salads, create a salad buffet so guests can choose exactly what they'd like on their plates. We suggest laying out lots of different alternatives, from olives and pepper strips to anchovies and feta, so the end result is a unique and scrumptious salad on every guest's plate!
3. Fruity Centrepieces

Ramp up the summer vibes with some fun and DIY fruity centrepieces. A hollowed out pineapple makes for a great vase, especially filled with colourful, tropical flowers. Not only does it look great, but it's also a conversation starter that your guests will want to try for themselves!
4. Fairy Lights

As the sun starts to fade, twinkling fairy lights can add a sense of enchantment to your party. Hang them liberally around your event area to light the way for a very memorable evening. We love the solar powered option because you don't even need to worry about the electricity bill. They're so pretty and effective that we suggest leaving them up all summer!
5. Bespoke Bruschetta

For a summery appetiser you can prepare in advance, we love bruschetta. There's no need to feel limited to the classic tomato recipe and we think this is a perfect way to show some flair and creativity as an aspiring master chef. Gather your favourite antipasto, charcuterie, cheese and fresh herbs and get creating. The end result will be a range of different options to delight your guests and get them talking about how talented you are in the kitchen.
What's your tip for the perfect summer party? We'd love to hear what makes your event spectacular on Facebook.