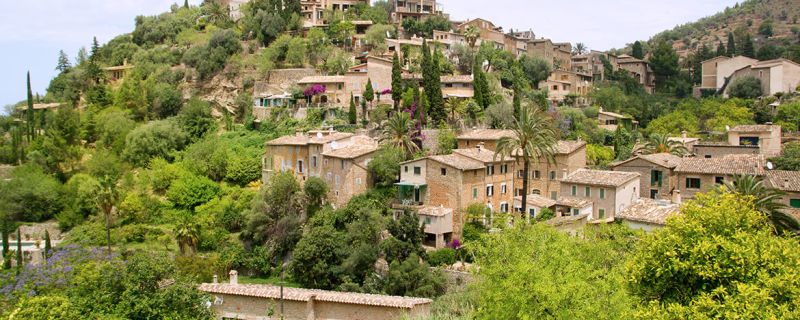 With some of the world's most beautiful cities, landscapes and culinary experiences, Spain is an ultra-dreamy travel destination. We've put together a list of our top 11 reasons to visit Spain to truly kick your wanderlust into overdrive!
1: Paella
2: GAUDI
3: The Mediterranean Coast

The coastlines of Spain completely redefine our idea of paradise. With soaring cliffs, sparkling turquoise waters and yachts as far as the eye can see, it really is something out of a dream!
If you need us, this daydream is where we'll be hiding for the foreseeable future!
4: Cava

Champagne may be more famous but a refreshing glass of sparkling Cava should not be underestimated! Sipping Cava in Spain is definitely one to add to the bucket list.
5: Stunning Vistas

Almost every where you look in Spain a gorgeous view is waiting for you. Whether it's historic cities, soaring coasts or beautiful countryside, Spain really has it all!
6: Pintxos

One of our absolute favourite things about Spain is that you get snacks with your drinks! Even better that pintxos give you a chance to sample all kinds of delicious local specialties as you enjoy your beverage.
7: History

Spain's rich history waits around just about every corner. Take the time to learn the stories behind all of the marvelous cities and you'll be enthralled and immersed in the wonderful past of a beautiful country.
8: Spanish Cheese

There's nothing cheesy about a trip to Spain motivated solely by Manchego! Spain's array of local cheeses is a foodie's dream come true.
9: Churros

True happiness is a plate of churros with rich chocolate sauce in Spain – yum!
10: The mountains

We've mentioned the beaches, the views and the architecture but did we mention that Spain also has world-class, jaw dropping and beautiful mountains?
11: The wine

Every wine lover needs to visit Spain at least once, to try the country's finest wines straight from the vineyard. Some of our favourite varieties include Tempranillo, Albarino and Garanacha! If by some miracle you get tired of straight vino, there is, of course, the sangria option!
Have you been lucky enough to visit Spain before? We'd love to hear about your recommendations! Join the conversation by heading to our Facebook page!